Lionheart is a new Netflix movie from Nigeria. The comedy-drama is directed by its star, Genevieve Nnaji, and the story is very universal. A woman working in a male-dominated industry fights to prove her worth. Check it out on Netflix now!
Lionheart is the first Netflix movie from Nigeria. Netflix picked up the movie when it premiered at TIFF [Toronto International Film Festival] and released it worldwide in January 2019.
You might not think a movie from Nigeria is for you, but that's where you'd be wrong. Not only does it showcase Nigeria in a way I haven't seen before (the country is beautiful), it also tries to honor its people.
Yes, this is a comedy, but it's not one that will have you laughing out loud. Well, maybe a few times, but it is more of a drama-comedy hybrid. A dramedy, if you will.
Genevieve Nnaji is one to watch
The absolute star of Lionheart is Genevieve Nnaji. Not just because she literally does star in the movie, but also – and maybe even more so – because she directed it.
Again, I doubt many people would expect a movie from Nigeria to be directed by a woman. But that just goes to show: We still have much to learn. And I do include myself very much in this "we" statement.
If you've watched the Netflix series Sense8 then some of this storyline might feel familiar. Or rather, the surroundings and the environment should. The story revolves around transportation which is still being developed and therefore consists of many private companies fighting for the same customers.
It's a very simple thing, but without proper transportation, people can't travel for work.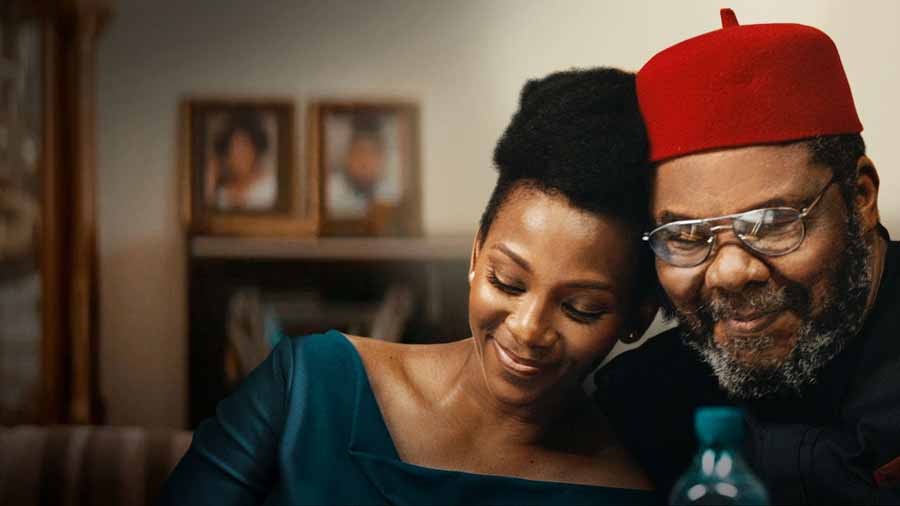 Feels like a 1990s story
I'll be the first to admit that this story feels a bit dated. Or maybe not the story itself, because it's both timeless and universal; You do your best to prove your worth, but still feel like you're not good enough.
In the case of Lionheart, Adaeze (Genevieve Nnaji) is one of few women in charge in a very male-dominated business world. She feels like her father doesn't trust her abilities and loses her passion for the job she has. When you see what her brother is up to, you can tell why she feels like she isn't rewarded for her hard work.
The reason Lionheart feels like a movie along the lines of a 1990s US comedy is due to the pacing. And also due to the lack of surprises and the somewhat naive approach in some cases.
However, whereas we've grown up with this kind of comedy, Nigeria is still a relatively new movie-making country in many respects. And I can certainly see why this important story is being told in a manner that gives it a broad appeal. The more people that see this story, the better.
Lionheart is on Netflix now!
Genevieve Nnaji has done something truly extraordinary by directing this movie and portraying a strong and brave businesswoman. She is fierce and skilled, which is enough for her to stand up to anyone else.
Well, except for maybe her mother, who is at least as fierce and does not take "no" for an answer.
And you should watch this movie because you get to see a very different side of Nigeria. At least that was my experience. I usually only hear about stories from Nigeria when something terrible has happened.
The story in Lionheart is about the people fighting to make things better. Both men and women – and especially with a focus on how things get better when we all try to work together for the greater good.
Womentainment recommendation: Watch Lionheart for the fierce woman who stars and directs 
We're all fighting our own personal battles, but sometimes it's a good thing to see what others struggle with. Not to diminish your own struggles in any way, but to simply remember that maybe we can help make a difference.
In this case, we can make a difference by watching a Nigerian movie on Netflix that we probably wouldn't have ever watched otherwise.
Lionheart is out on Netflix worldwide now!
Director: Genevieve Nnaji
Cast: Genevieve Nnaji | Kanayo O. Kanayo | Onyeka Onwenu | Nkem Owoh | Pete Edochie
Official plot:
When her father falls ill, Adaeze steps up to run the family business — alongside her uncle — and prove herself in a male-dominated world.