WHERE SHE LIES is a new documentary about the pain of doubt and gossip. An assaulted teen gives birth in 1962 and receives conflicting information about the fate of her daughter. This has led to a lifelong search for the truth. Read our full Where She Lies documentary review here! 
WHERE SHE LIES is a documentary about the life of a woman in search of the truth. After having been assaulted as a teen, Peggy, gives birth to a girl in 1962. Within a few days, she is informed that her daughter has passed away at the hospital.
Later, her mother – on her deathbed – reveals that the girl did not die. Instead, she was given up for adoption. After receiving this news, the woman naturally goes searching for the truth about the fate of her daughter. This becomes a lifelong journey for Peggy Phillips that still has not reached a conclusion when this documentary begins.
Continue reading our Where She Lies documentary review below.
Searching for the truth
The search for the truth about her daughter, Darlene, continues all while Peggy Phillips is battling health issues. Peggy comes across as both very loving and honest. However, she obviously also has a sadness and a downright itch for finding out what the truth is.
As the story evolves in Where She Lies, we continue getting more facts that will sometimes drag you in conflicting directions. However, let me be clear that there will be a definite conclusion to this case before the documentary is over.
DNA and other facts will help Peggy Phillips finally know the truth about her daughter. Specifically, whether she died or was given up for adoption.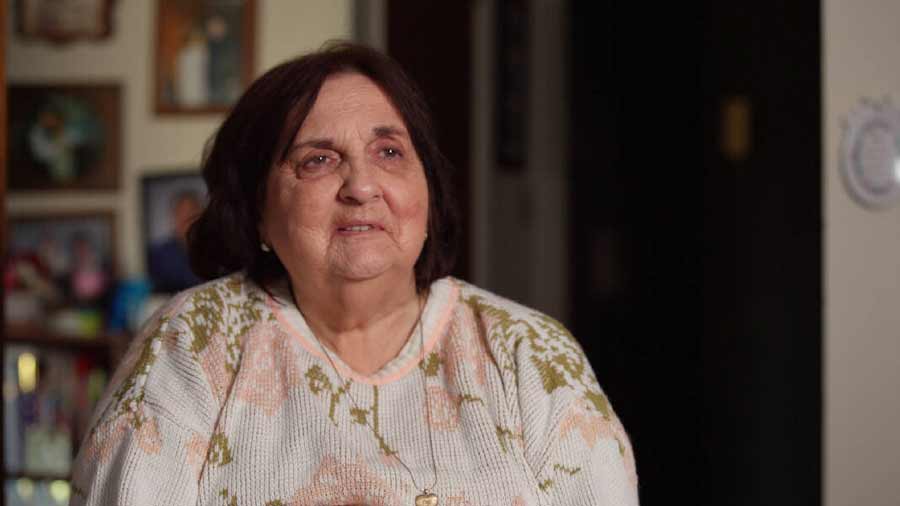 Watch Where She Lies on VOD now!
Zach Marion is the director of the Where She Lies documentary. As well as being a dedicated investigator on behalf of Peggy Phillips, he is clearly also a good and honest friend of hers. She even states at one point that she only went along with making this documentary because she liked the sound of his voice.
Clearly, she trusted him from the beginning. And he does nothing to betray this trust.
I would have liked for this documentary to be tighter in some ways. However, I can't say I would have wanted to be without anything either. With a runtime of 100 minutes, it's a well-crafted documentary about the struggles of being a young woman in the 1960s and having almost no rights or choices available. Peggy Phillips was a strong woman who fought for the truth and gave love and care.
If you enjoy this documentary, do check out the new HBO documentary series Murder on Middle Beach.
Where She Lies is out on VOD from November 10, 2020.
Director: Zach Marion
Writer: Suz Curtis
Cast: Peggy Phillips, Catherine Suzanne Smith, Zach Marion, Jodi Brooks Allen, Curtis Ottinger
Release Date (Streaming): November 10, 2020
Official plot:
Where She Lies tells the gripping true story of an assaulted teen, Peggy Phillips, who gives birth out of wedlock in Chattanooga, Tennessee in 1962. Upon giving birth, Peggy receives conflicting narratives about her infant's fate, with one doctor claiming that her baby had passed, and another claiming it was thriving. Thirty-six years later, Peggy's mother reveals on her deathbed that Peggy's baby is still alive. After a series of new attempts to uncover the truth, including exhuming her infant's alleged grave, Peggy reaches an impasse when she runs out of money. Almost two decades later, a documentarian helps Peggy uncover the truth about what happened. They become friends, as they sift through an entanglement of local hearsay, claims from a greedy former inmate, and ultimately, DNA testing. Through its investigation of false narratives, memory, and motherhood, the film explores the gas-lighting and discrimination that Peggy faced as a sexual assault survivor in the 1960's deep south.