When watching the trailer for Hidden Figures you'll probably be overwhelmed with feelings of both heartbreak and inspiration
Hidden Figures is the story of three black women, who are the masterminds behind some of NASA's most amazing moments. You know, things like getting people (of the male variety, naturally) to travel in space, to make sure the Soviet Union didn't win the Space Race. Of course, it's not like we heard about the importance of their work at the time. Or anytime after that really. Talk about unsung heroes!
Here's the official plot for Hidden Figures:
A team of African-American women provide NASA with important mathematical data needed to launch the program's first successful space missions.
More specifically, it's the story of Katherine Johnson, the African American physicist, space scientist, and mathematician who calculated flight trajectories for Project Mercury and the 1969 Apollo 11 flight to the Moon. Along with her two colleagues, Dorothy Vaughan and Mary Jackson, their calculations helped John Glenn become the first American astronaut to make a complete orbit of Earth.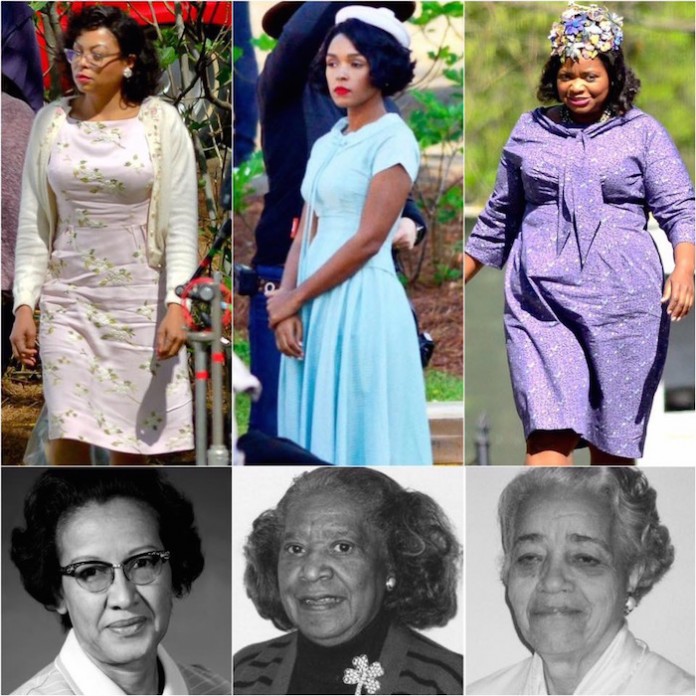 The world is finally ready to sing their praises – well, after another woman wrote a book about what Katherine Johnson and her colleagues accomplished. The author of the book is Margot Lee Shetterly, and you can read more about her in Womentainment's story here.
Still, the new trailer for Hidden Figures is a beautiful way to begin acknowledging these amazing women of color, who were brilliant scientists. And it doesn't hurt that the movie stars some of the most popular and respected black women. Oh yeah, this movie has the star power to make headlines, so let's talk a bit about these amazing leading ladies.
The Hidden Figures cast is pretty perfect
First up, there's Taraji P. Henson, who was Academy Award nominated for her role in David Fincher's The Curious Case of Benjamin Button and is currently ruling the TV screen as Cookie Lyon on the FOX drama series Empire. Playing the role of Cookie, she's already won a Golden Globe and Critic's Choice Award, while also being nominated for an Emmy. Previously, she portrayed the best detective in New York City, Joss Carter, on Jonathan Nolan's CBS show Person of Interest. On a more personal note, Henson is a huge supporter of both animal welfare and the LGBT community. She has done campaigns with PETA [People for the Ethical Treatment of Animals] in both 2011 and 2013, as well as the NOH8 Campaign. She's bold, outspoken and beautiful inside and out. A woman after my own heart!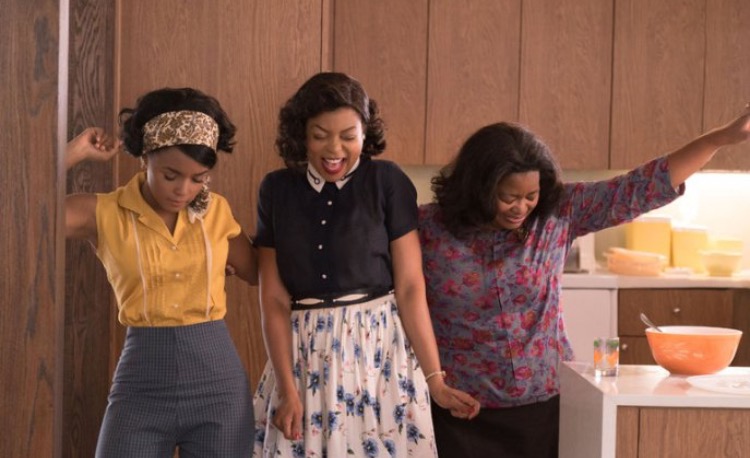 Next, we have Academy Award winner Octavia Spencer. She won her Oscar for her amazing portrayal of Minny Jackson in The Help. In fact, that role also won her the BAFTA, Golden Globe, SAG and Critic's Choice Award. Spencer made her feature film debut in Joel Schumacher's 1996 movie A Time to Kill, which was based on the John Grisham book. More recently, she played a key role in the film adaptations of Insurgent and Allegiant (the second and third book in the Divergent trilogy).
Finally, we have Janelle Monáe, who has made a career as a singer primarily. Her music has racked up six Grammy Award nominations so far, so she's yet another immensely talented artist. Almost as much as her music – in some cases, probably even more – Monáe is known for her clothing style. Which, in a word, is stunning! She tends to wear a tuxedo, which could be seen as a very androgynous style, but in Monáe's case it only serves to further boost her pride in being a strong woman. While she's done voice work in the animated movie Rio 2, she has two movies coming out in the next six months. First up is Moonlighting, which will premiere at TIFF [Toronto International Film Festival] in September 2016, and then Hidden Figures in January 2017.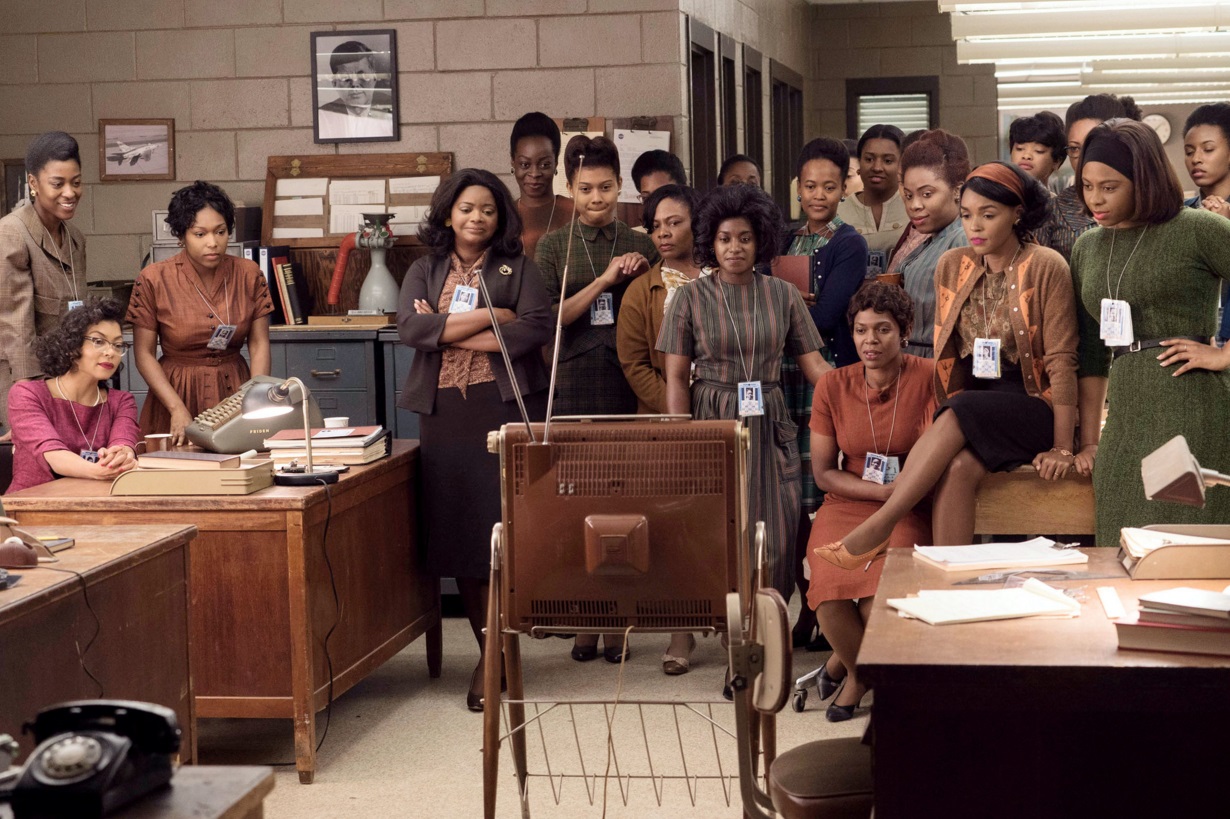 Also, the supporting cast includes Kevin Costner, Kirsten Dunst, Jim Parsons and Mahershala Ali (House of Cards). In other words, the entire cast is pretty starstudded and this should ensure that Hidden Figures will be a huge Blockbuster. And come award season, it should rake up plenty of nominations and – if the trailer is any indication of the final film – a lot of wins.
As previously stated, the movie Hidden Figures is based on the book (non-fiction, of course) by Margot Lee Shelley and the script was written by the director of the movie, Theodore Melfi, in cooperation with Allison Schroeder. Theodore Melfi previously wrote and directed St. Vincent, which starred Bill Murray, Melissa McCarthy and Naomi Watts.
Hidden Figures will be released on January 13, 2017.